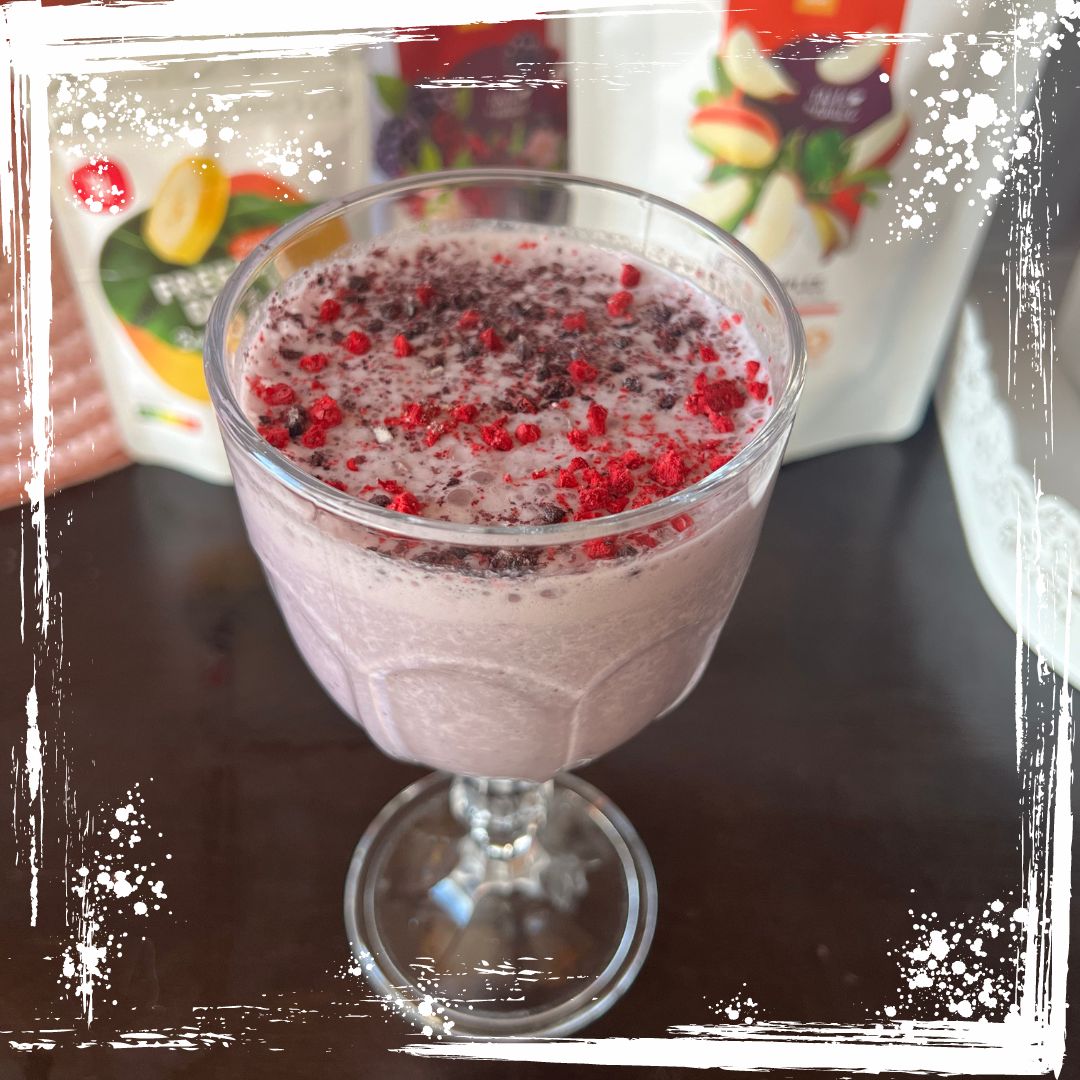 Make Your own smoothie from freeze dried fruits and berries.
One of advantages of freeze dried fruits - You don't have to worry about food waste and spoilage :) And they preserve up to 95-98% of nutrients (including vitamins and minerals), as well as taste, colour and aroma. And after rehydration they taste lake fresh - soooo perfect for smoothies.
Ingredients:
freeze dried apples, banana and blackberries (handful of each)*
favourite milk
ice (optional)
freeze dried raspberry and blackberry crumble for decoration (optional)
Recipe:
Blend everything together and the purple smoothie is ready! Decorate with freeze dried crumbles.
* You can also use fresh fruits and berries
Comments (0)