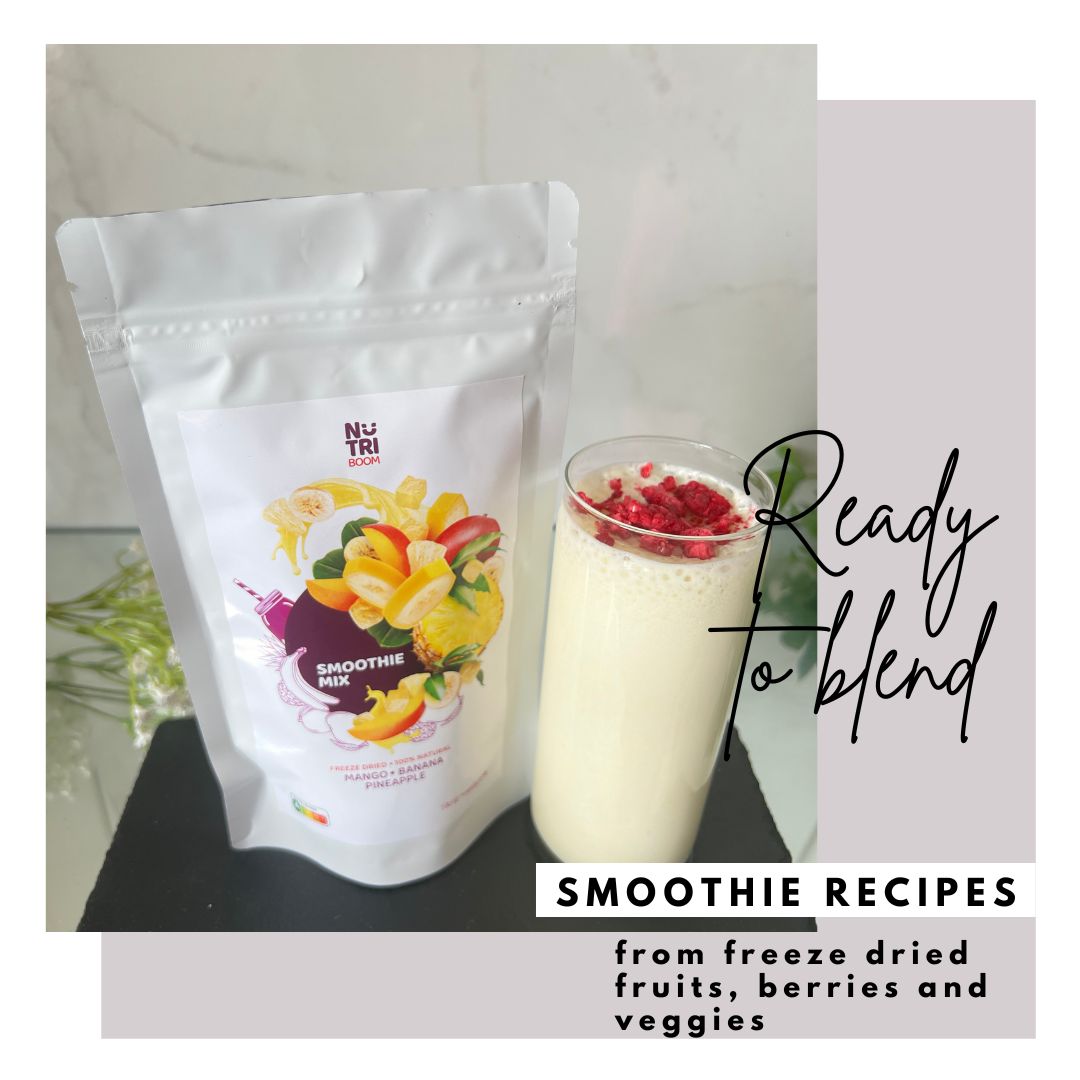 Looking for a delicious and nutritious smoothie that is both easy to make and packed with flavor?
Look no further than our yellow freeze-dried banana, mango, and pineapple smoothie recipe!
To make this smoothie, simply blend your favorite milk (dairy, almond, or oat milk all work well) with one packet of our freeze-dried yellow recipe, which includes banana, mango, and pineapple. This blend of fruits provides a rich source of vitamins and antioxidants, while also delivering a sweet and tropical taste that is sure to satisfy.
For an extra burst of flavor and texture, top your smoothie with our freeze-dried raspberry crumble. Made with real raspberries that have been gently freeze-dried to preserve their natural flavor and nutrition, this crumble adds a delightful crunch and tangy sweetness to your smoothie.
In addition to being delicious, this smoothie recipe offers a range of health benefits. Bananas are an excellent source of potassium, which supports healthy blood pressure and heart function. Mangoes are rich in vitamin C, which helps boost immunity and collagen production. And pineapples contain bromelain, a digestive enzyme that can aid in digestion and reduce inflammation.
So why not give our yellow freeze-dried banana, mango, and pineapple smoothie a try? With its delicious taste and impressive health benefits, it's the perfect way to start your day or refuel after a workout.
Comments (0)