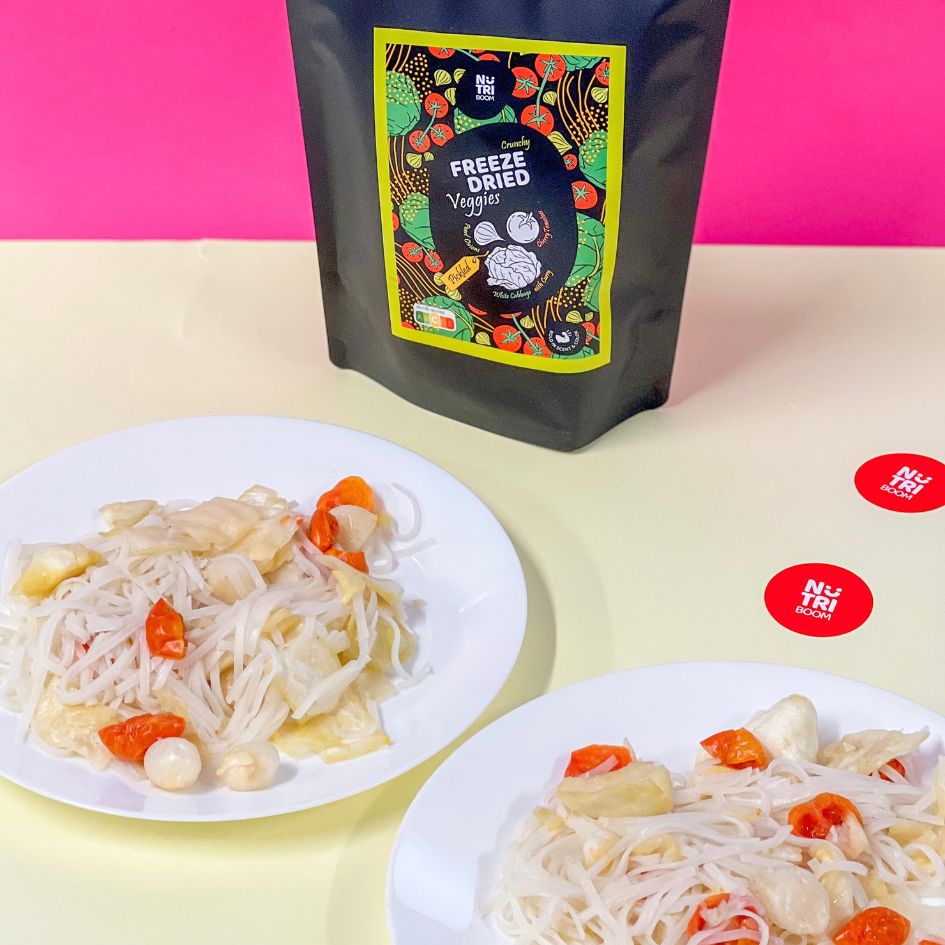 Fast, easy and healthy recipe for meal.
2 portions:
Take pack of NutriBoom freeze dried pickled veggies and mix with rice noodles.
Add boiling water and wait around 8 min.
And that's it - meal for 2 is ready!
P.S. You don't need to add additional spices - pickled veggies "take care of it"!
Comments (0)